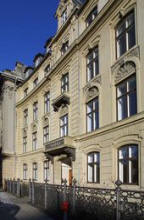 Verinet is the administrator of this blog.
Verinet is providing services in 73 server colocation hosting centers in 39 countries. The services includes colocation, server hosting, it outsourcing and 19″ equipment housing.
Verinet is a Government provider and has more than 1.200 dealers which typically is hosting centers, ISP's, Telecompanies, VOIP Providers, Dealers, Microsoft Gold Solutions Providers.
The Products is:
Server Hosting, Colocation & IT Outsourcing.
Fiber, Wimax, ADSL+, IPSL, Satellite Internet, TV & IP2IP
Please contact us at +45 70217777.
Or see Verinet Server Hosting Center at http://www.verinet.dk/serverhosting.htm

on offers at http://www.verient.dk/co-location.htm
And Open Source CMS Systems: http://www.verinet.dk/cms.htm